Like I promised the last time, I have gotten a bunch of sketches from some life-drawing sessions. As well, I have gotten into my head to do a sort of "Pin up" girl drawing. And I ended up with a drawing which I actually made entirely out of my head referencing only the anatomy to more or less correctly know where to place the masses. Here is the drawing:
This was just a quick pen doodle I did trying to figure out what the pose should be. I redrew the final from scratch, following the way Clair Wendling mentioned that she draws, allowing me for more practice. I also did another attempt before that, but I ended up partially referencing the pose from a model picture, which I cannot say was what I wanted. Here it is:
Gil Elvgren: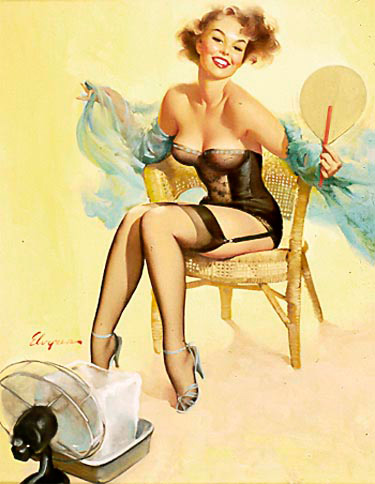 Aaaaaaaaanyway, here is the rest of the stuff I sketched from the last month or so that I missed putting up here:
Till next time!!!
-DK